The 2021 Banquet was a huge success, even with having to abide by COVID guidelines!
We will be announcing the date for our 2022 Fundraising Banquet soon! Stay tuned for updates.
The 2nd Annual Fundraising Banquet took place on Saturday, March 20 2021 at the Ellicott Creek Banquet Facility.
We had two identical banquets which consisted of a wonderful dinner catered by the Grapevine, and we shared about the vision and future of Responders On A Mission, and what God is doing locally in the United States and across the world!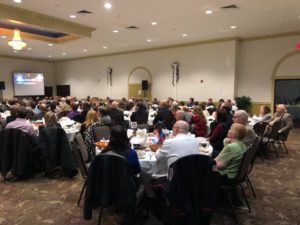 Last years Banquet was a great success, and the funds went towards reaching First Responders across the world with the hope of Jesus Christ!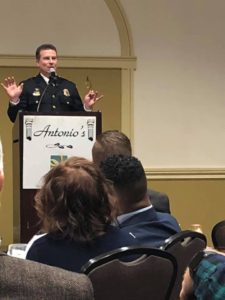 Police Ministry Director Bob Clontz shares a message about having a backup plan, and how it relates to eternity.